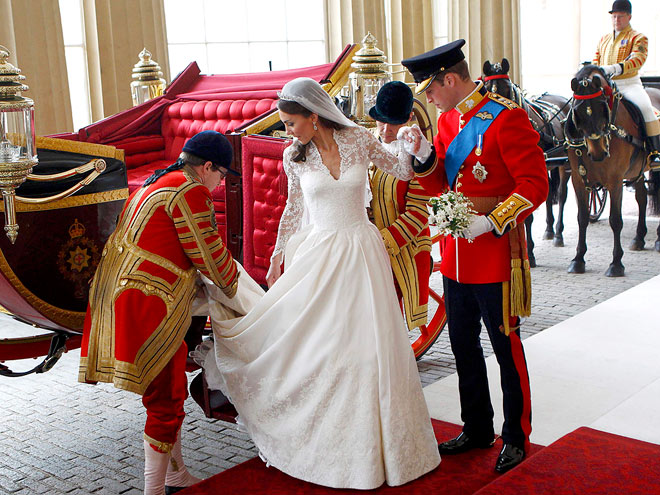 I know it's silly and I know I'm a
little
old for
fairy tales
- or at least believing in them :/ (and I know this is not the
first time I've mentioned this
) but I can't lie... i am
can't stop thinking about
the
Royal Wedding
.
I guess it's a little bit that I so vividly remember
Diana
and at least one part the whole
princess thing
(and that
Kate
is gorgeous and has a great sense of style) and largely that they are my age and... I don't know - it's just.
so.
fascinating.
I would have
loved
to have a viewing party (fascinators and all!) but I had a prior obligation the very day (and into the evening)... so I resorted to
DVR and watch
ed on Monday (I know - I had to avoid all social mediums for
days
). I did have a
bottle
glass of champagne while I viewed - so at least I was a little festive.
Even though it was pre-recorded by the time I watched it, I still had chills and
almost
tears. It really was an incredible thing to watch. I know it's old news now, so I won't carry on. (Even though I can't. stop. watching it.)
p.s. did you know that at the ancient age of 29, Kate Middleton will walk down the aisle as the OLDEST royal bride EVER. wow.
image source